Tavares Strachan: IN PLAIN SIGHT
"In Plain Sight
" at Marian Goodman Gallery London is the first major UK solo exhibition for Tavares Strachan. This ambitious exhibition, on view from Tuesday, 8 September through Saturday, 24 October 2020, presents an immersive, site-specific experience and incorporates new and existing work.

View list of works | Download press release

The exhibition's point of departure is the life and work of Matthew Henson (1866–1955), an American explorer who was the first person to reach the North Pole in 1909. His story was long overlooked, arguably because he was an African American, and Strachan's investigation of his life forms part of a major ongoing project by the artist,
The Encyclopedia of Invisibility
(2018–)

"What became apparent to me was that there is this whole world of invisibility that was in plain sight. The reason why it is such rich material is because it doesn't stop opening itself up. What's exciting about it for me is that it becomes metaphor—it goes from being matter of fact into a piece of poetry—and that's why I keep going back into it."
- Tavares Strachan on Matthew Henson and The Encyclopedia of Invisibility
Interview with Louisa Buck, The Art Newspaper, September 2020

Aeronautics, astronomy, deep-sea exploration, and extreme climatology are but some of the thematic arenas out of which Strachan creates monumental allegories that tell of cultural displacement, human aspiration, and mortal limitation.
Sculpture: Alicia Alonso, 2020
Glass, neon, transformers
Figure: 72 x 24 x 18 in. (182.9 x 61 x 45.7 cm)
Transformer box: 10 x 40 x 16 in. (25.4 x 101.6 x 40.6 cm)
(24181)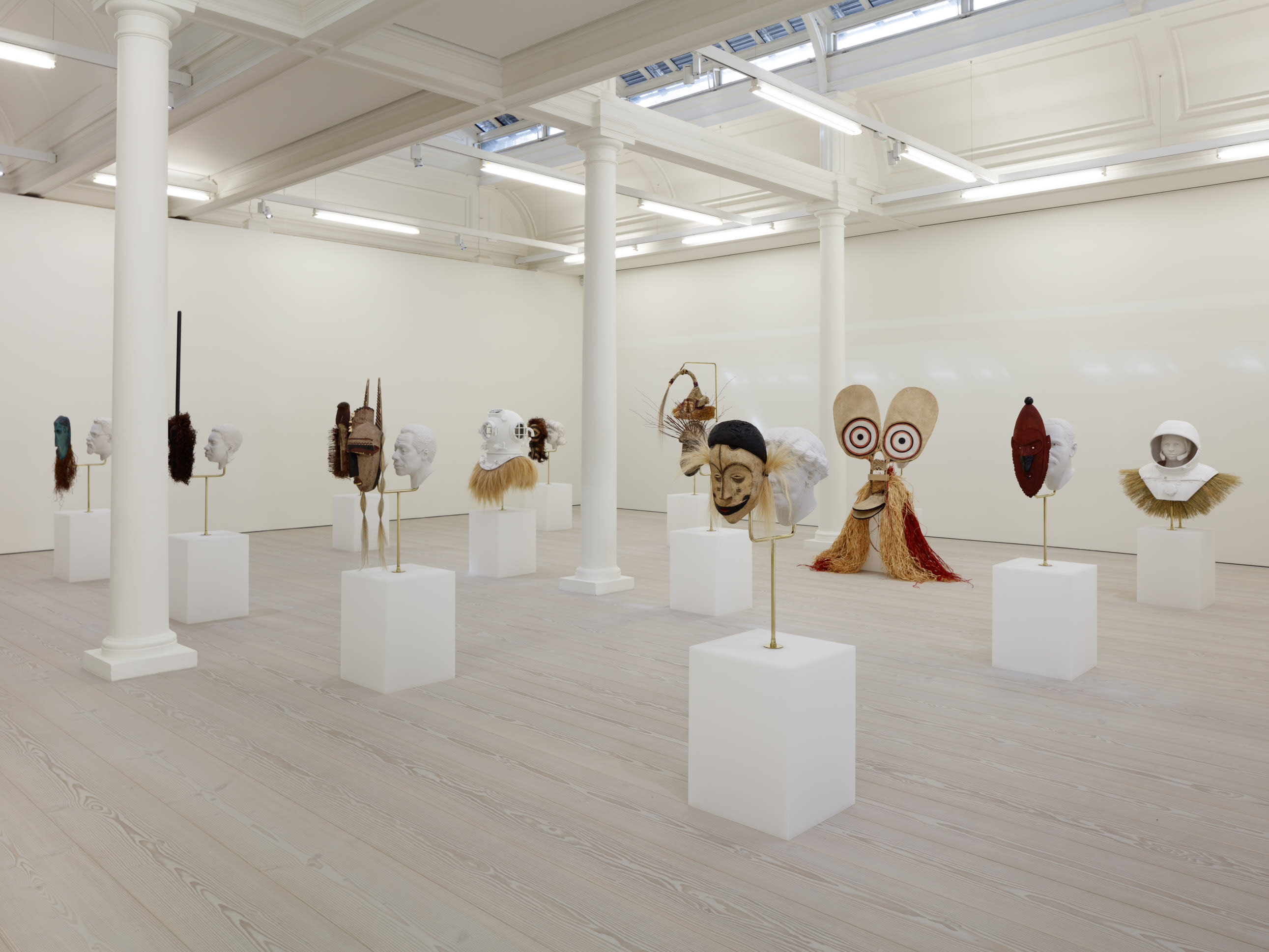 Upstairs, a series of life-sized plaster portrait busts, called Distant Relatives. Here's [James] Baldwin, and Viv Anderson, Matthew Henson and Mary Seacole, Nina Simone, Rosetta Tharpe, Robert Smalls and Henrietta Lacks. Each of these dozen white plaster busts face forward, but you can't meet their eyes. Each bust has a tribal mask, from different regions of Africa and from Papua New Guinea, placed before it, a superimposed otherness set between ourselves and their gaze.
- Adrian Searle, The Guardian, September 2020


Distant Relatives
combines the busts of researched figures from history whose stories have been lost or omitted. Figures from history either deliberately omitted or forgotten, their stories inconvenient truths. 'I really love this idea of a dialogue between these folks that have done incredible and interesting things in the 450-year-old story [of African slavery] and being removed from that story,'
Strachan says.
- Amah-Rose Abrams, Wallpaper*, September 2020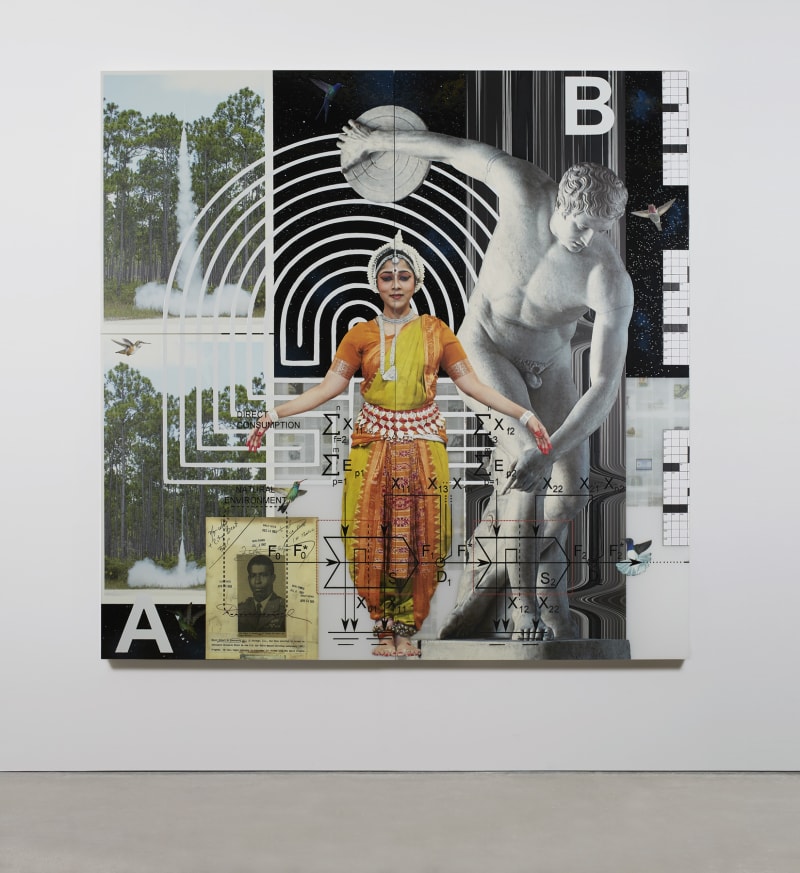 Tavares Strachan was born in 1979 in Nassau, Bahamas, and currently lives and works between New York City and Nassau. He received a BFA in Glass from the Rhode Island School of Design in 2003 and an MFA in Sculpture from Yale University in 2006.
Strachan's work has been the subject of numerous solo exhibitions including
You Belong Here
, Prospect 3. Biennial, New Orleans;
The Immeasurable

Daydream
, Biennale de Lyon, Lyon;
Polar Eclipse,
The Bahamas National Pavilion 55th Venice Biennale, Venice;
Seen/Unseen
, Undisclosed Exhibition, New York; Orthostatic Tolerance:
It Might Not Be Such a Bad Idea if I Never Went Home Again
, MIT List Visual Arts Center, Cambridge; among others.
He has been the recipient of numerous awards including 2019-20 Artist in Residence at the Getty Research Institute, 2018 Frontier Art Prize, and the Allen Institute's inaugural artist-in-residence in 2018, 2014 LACMA Art + Technology Lab Artist Grant, 2008 Tiffany Foundation Grant, 2007 Grand Arts Residency Fellowship, and 2006 Alice B. Kimball Fellowship. He was commissioned by the Telluride Foundation, in partnership with Ah Haa school in Colorado, to create a monumental public artwork in Telluride, slated for 2020.